Looking for Mother - Brenda June (Crouch) Davis

I am looking for my Mother. I think her name is Brenda June Davis. Her date of birth is February 2, 1941. Her maden name was Brenda June Crouch. She lived in Richmond, Indiana and was married to my father, Jim Bailey. I was born on June 30, 1964. After they divorced she was married to Paul Dyer and I have a half sister, Melanie and half brother, Randy Dyer. I beleive she is now married to Joe Davis. I think she may live in this area. I have not seen her since I was 18 months old. I have some memory of her living with us in a trailer. I only found out recently she had made attempts to contact and see me years ago. If you know her or have any informaton about her or my brother and sister please call me collect, 765 452-8335.
---
[Edit Listing | Contact ValueCom Add Listing ]
---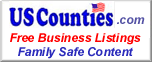 Powered by USCounties.com Data
The information on this site is furnished by user entered data from USCounties.com. If you wish to edit your listing please click the edit listing link above and scroll to the bottom of your page. Enter the password you used when the listing was created. If you have missplaced your password, go to the contact us form and include your State, County and Business Name. We will send a password to the original email address of the listing.