David Hitt, Broker-Coldwell Banker
15490 Ventura Blvd #100
Sherman Oaks, CA 91403
(818)422-1702 cellular
Contact Person: David Hitt, Broker, SRES, ABR

Homepage: http://www.davidhitt.com


Real estate broker, home sales, San Fernando Valley real estate
Los Angeles, Sherman Oaks, Studio City, Van Nuys, Encino.

Assisting buyers & sellers in San Fernando Valley & Los Angeles. Search the MLS, community info, tips on buying & selling, complete real estate resource.
---
[Edit Listing | Contact ValueCom | Add Listing ]
---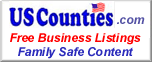 Powered by USCounties.com Data
The information on this site is furnished by user entered data from USCounties.com. If you wish to edit your listing please click the edit listing link above and scroll to the bottom of your page. Enter the password you used when the listing was created. If you have missplaced your password, go to the contact us form and include your State, County and Business Name. We will send a password to the original email address of the listing.
Real Estate Broker