Long Beach Real Estate Julia Huntsman
244 Redondo Ave.
Long Beach, CA 90803
562 438 0910
Contact: Julia Huntsman
EMAIL: ocean@surfside.net
Homepage: http://www.juliahuntsman.com


Residential, Long Beach Realtor, e-Pro
houses, waterfront properties, exchanges
condo, buyers, sellers, neighborhoods

Residential Real Estate, condos, single family, waterfront properties, and income properties including exchanges, in Long Beach and Southern California for first time buyers, relocation and move-up sellers and serving Belmont Shore, Belmont Heights, Bluff Park, Lakewood, Cypress, Cerritos, Rossmoor, Seal Beach, Huntington Beach and other Orange and Los Angeles County areas. Search our MLS!
---
[Edit Listing | Contact ValueCom Add Listing ]
---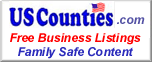 Powered by USCounties.com Data
The information on this site is furnished by user entered data from USCounties.com. If you wish to edit your listing please click the edit listing link above and scroll to the bottom of your page. Enter the password you used when the listing was created. If you have missplaced your password, go to the contact us form and include your State, County and Business Name. We will send a password to the original email address of the listing.
Realtor, Real Estate Agent