Honey, Start Packing! - Linda Slocum
27201 Tourney Rd, Ste 115
Valencia, CA 91355
661-406-1662
Contact: Linda Slocum, CPA, Realtor, e-PRO
EMAIL: Linda@HoneyStartPacking.com
Homepage: http://HoneyStartPacking.com


$250 OFF your next transaction - mention this ad!
Top-Quality Personalized Service!

Call me to buy or sell a home, then start packing! Serving home buyers and sellers in the Santa Clarita and San Fernando Valley areas of Los Angeles County with top-quality, personalized service.
---
[Edit Listing | Contact ValueCom Add Listing ]
---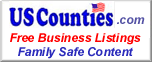 Powered by USCounties.com Data
The information on this site is furnished by user entered data from USCounties.com. If you wish to edit your listing please click the edit listing link above and scroll to the bottom of your page. Enter the password you used when the listing was created. If you have missplaced your password, go to the contact us form and include your State, County and Business Name. We will send a password to the original email address of the listing.
Homes for Sale by Agent