chevyspeedshop.com
po box 782305
sebastian,Florida,32958
561 589 4998
Contact: Chris Niese
EMAIL: chrisniese@chevyspeedshop.com
Homepage: http://www.chevyspeedshop.com


Chevy-racing, Yndy, Cart, Formula1,Rally-sport
Porsche, BMW and McLaren-racing
The coolest speedshop on the web.

Information-site for Chevy-racing and other cool racing-events info from all over the globe.
---
[Edit Listing | Contact ValueCom ]
---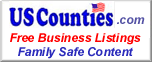 Powered by USCounties.com Data
The information on this site is furnished by user entered data from USCounties.com. If you wish to edit your listing please click the edit listing link above and scroll to the bottom of your page. Enter the password you used when the listing was created. If you have missplaced your password, go to the contact us form and include your State, County and Business Name. We will send a password to the original email address of the listing.
Autosport and racing info