Florida | Travel_and_Lodging
---
Evergreen Florida Vacation Homes
1420 Celebration Blvd, Suite 200
Celebration, Florida, 34747
407-566-9869
Contact Person: Philip Young

Homepage: http://efvh.com


We are a vacation rental and property management company based in Orlando, Florida. We specialize in offering quality accomodation in homes located only minutes from Orlando's main attractions, such as Walt Disney World, Sea World and Universal Studios.
Orlando vacation rental, Orlando vacation home, Orlando vacation homes, Orlando vacation home rental, Florida vacation home, Kissimmee vacation home, Orlando vacation rentals, Florida vacation home rental, Orlando Florida vacation home, Orlando villa rental, Orlando vacation rental home, Orlando vacation rental homes, Orlando Florida vacation home rental, Orlando vacation home rentals, vacation home rental Disney Orlando

We are a vacation rental and property management company based in

---
[Edit Listing | Contact ValueCom | Add Listing ]
---
Submit your site to 300,000+ Search Engines, Directories and Classifieds
---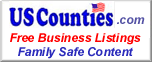 Powered by USCounties.com Data
If you wish to edit your listing please click the edit listing link above and scroll to the bottom of your page.
---

Evergreen Florida Vacation Homes - 1420 Celebration Blvd, Suite 200 - Celebration, Florida, 34747 - 407-566-9869 -
We are a vacation rental and property management company based in Orlando, Florida. We specialize in offering quality accomodation in homes located only minutes from Orlando's main attractions, such as Walt Disney World, Sea World and Universal Studios.
Orlando vacation rental, Orlando vacation home, Orlando vacation homes, Orlando vacation home rental, Florida vacation home, Kissimmee vacation home, Orlando vacation rentals, Florida vacation home rental, Orlando Florida vacation home, Orlando villa rental, Orlando vacation rental home, Orlando vacation rental homes, Orlando Florida vacation home rental, Orlando vacation home rentals, vacation home rental Disney Orlando We are a vacation rental and property management company based in

Valuecom Real Estate Gold
Top 100 Keyword Searches
---