Idaho | Homes_For_Sale_by_Owner
Below Foreclosure price!
---
Barratt
306 3rd St N
Bellevue ID 83313
208 595 4773
Contact Person: Iris Barratt

Homepage: http://


green house , 2 acres, 4 bed 2 bath
new carpet, Near Sun Valley Idaho
30 min. from Skiing, Fishing, Hunting!

large home on 2 acres, great for animals and quiet country living

---
[Edit Listing | Contact ValueCom | Add Listing ]
---
Submit your site to 300,000+ Search Engines, Directories and Classifieds
---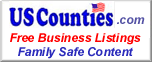 Powered by USCounties.com Data
If you wish to edit your listing please click the edit listing link above and scroll to the bottom of your page.
---

Barratt - 306 3rd St N - Bellevue ID 83313 - 208 595 4773 -
green house , 2 acres, 4 bed 2 bath
new carpet, Near Sun Valley Idaho
30 min. from Skiing, Fishing, Hunting! large home on 2 acres, great for animals and quiet country living

Valuecom Real Estate Gold
Top 100 Keyword Searches
---