Indiana | Real_Estate_Services
Home Inspectors
---
MC2 Home Inspections LLC
P.O. Box 280
Plainfield, IN. 46168
317-605-3432
Contact Person: Mike Chamberlain

Homepage: http://www.mc2inspections.com


Home Inspections, Radon Testing, Water Testing. Termite Inspections
Mold Inspections, Mold Testing, Well and Septic Inspections
Indiana Housing Inspections, Infrared Thermal Imaging

MC2 Home Inspections provides complete home inspection services for the entire Indianapolis metro area. Two full time home inspectors available 7 days a week to accommodate all of your home inspection needs. We are dedicated to providing our clients with the home inspection service they expect, completely unbiased reporting with no hidden agendas. We are a proud accredited member of the Central Indiana Better Business Bureau and winners of the 2010 Angie's List Super Service Award. We offer a wide array of home inspection services to meet your specific needs. Those services include:

---
[Edit Listing | Contact ValueCom | Add Listing ]
---
Submit your site to 300,000+ Search Engines, Directories and Classifieds
---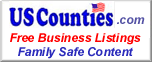 Powered by USCounties.com Data
If you wish to edit your listing please click the edit listing link above and scroll to the bottom of your page.
---

MC2 Home Inspections LLC - P.O. Box 280 - Plainfield, IN. 46168 - 317-605-3432 -
Home Inspections, Radon Testing, Water Testing. Termite Inspections
Mold Inspections, Mold Testing, Well and Septic Inspections
Indiana Housing Inspections, Infrared Thermal Imaging MC2 Home Inspections provides complete home inspection services for the entire Indianapolis metro area. Two full time home inspectors available 7 days a week to accommodate all of your home inspection needs. We are dedicated to providing our clients with the home inspection service they expect, completely unbiased reporting with no hidden agendas. We are a proud accredited member of the Central Indiana Better Business Bureau and winners of the 2010 Angie's List Super Service Award. We offer a wide array of home inspection services to meet your specific needs. Those services include:

Valuecom Real Estate Gold
Top 100 Keyword Searches
---