Roland Curtis Sr Realtor
158 Main St
Newport,Me 04953
207-368-4400 x 306 / Toll Free 1-877-497-4400 x 306
Contact: Roland Curtis Sr
EMAIL: roland_curtis@hotmail.com
Homepage: http://www.bangormainehomes.com


waterfront property,land,camps,Residential
Real Estate
Luxury Homes,Commercial

If your looking to Buy Or Sell then why not put me to work for you. Check out my website as I have tools on my site to help you find the right home for your budget.
---
[Edit Listing | Contact ValueCom Add Listing ]
---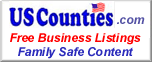 Powered by USCounties.com Data
The information on this site is furnished by user entered data from USCounties.com. If you wish to edit your listing please click the edit listing link above and scroll to the bottom of your page. Enter the password you used when the listing was created. If you have missplaced your password, go to the contact us form and include your State, County and Business Name. We will send a password to the original email address of the listing.
Real Estate Agent Looking out for your Interest