Maryland | Property_For_Rent_or_Lease
Vacational Rentals
---
Medeterranean Sea Side Spain 2Bd/bth
1289 Waterways Drive
Ann Arbor, MI 48108
734-846-0966
Contact Person: Davinder Singh

Homepage: http://


Modest ly Priced Sea Side Dream Vacation
Ideal climate with balmy sunshine for golf, hiking,
biking, site seaing & skuba diving - SPAIN

Planning to spend quality time in a heavenly, serene yet conveniently reachable spot this year? Then contact at the following phone/email. Meanwhile,

---
[Edit Listing | Contact ValueCom | Add Listing ]
---
Submit your site to 300,000+ Search Engines, Directories and Classifieds
---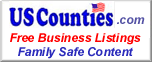 Powered by USCounties.com Data
If you wish to edit your listing please click the edit listing link above and scroll to the bottom of your page.
---

Medeterranean Sea Side Spain 2Bd/bth - 1289 Waterways Drive - Ann Arbor, MI 48108 - 734-846-0966 -
Modest ly Priced Sea Side Dream Vacation
Ideal climate with balmy sunshine for golf, hiking,
biking, site seaing & skuba diving - SPAIN Planning to spend quality time in a heavenly, serene yet conveniently reachable spot this year? Then contact at the following phone/email. Meanwhile,

Valuecom Real Estate Gold
Top 100 Keyword Searches
---