Polished & Put-Together
32 Garrison St.
Boston, MA 02116
617-425-1918
Contact Person: M. Schindel

Homepage: http://www.p-pt.com


one of a kind jewelry, designer jewelry, custom jewelry
wearable art, signed designer jewelry, bridal jewelry
beaded jewelry, necklaces, bracelets, parures, earrings

One-of-a-kind, limited edition and custom jewelry and accessories by jewelry designer Margaret Schindel. Original, signed designer jewelry and wearable art from Polished & Put-Together. Artist jewelry with vintage beads, stones and filigree.
---
[Edit Listing | Contact ValueCom | Add Listing ]
---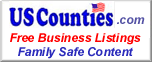 Powered by USCounties.com Data
The information on this site is furnished by user entered data from USCounties.com. If you wish to edit your listing please click the edit listing link above and scroll to the bottom of your page. Enter the password you used when the listing was created. If you have missplaced your password, go to the contact us form and include your State, County and Business Name. We will send a password to the original email address of the listing.
Handcrafted, one-of-a-kind and custom designer jewelry