Minnesota | Arts_Crafts_Antiques
Collectibles
---
urgon.com
1306 67th Avenue North #103
Brooklyn Center
763-503-3453
Contact Person: Richard Worloma

Homepage: http://www.tdic-n.com


Computer, hard drive, cdrom, monitor floppy drive, modem
all at very low prices. MP3 player, usb cables,
10% to 50% OFF

We are the best computer repair/service in the Twin Cities. Call us for our low prices. 763-503-3453
---
[Edit Listing | Contact ValueCom | Add Listing ]
---
Submit your site to 300,000+ Search Engines, Directories and Classifieds
---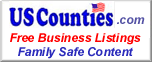 Powered by USCounties.com Data
If you wish to edit your listing please click the edit listing link above and scroll to the bottom of your page.
---

urgon.com - 1306 67th Avenue North #103 - Brooklyn Center - 763-503-3453 -
Computer, hard drive, cdrom, monitor floppy drive, modem
all at very low prices. MP3 player, usb cables,
10% to 50% OFF We are the best computer repair/service in the Twin Cities. Call us for our low prices. 763-503-3453
Valuecom Real Estate Gold
Top 100 Keyword Searches
---