Homes for Sale by agents

I have been dreamed of owning my first home, as well as my own day care center every since I have completed my second degree. However, when I ask realtors about listings for houses to persue my dream, they always try to sell you the highest home on the market. I thank you in advanced for giving me the opputunity in helping me pursue my home as well as my business. Sincerely,

---
[Edit Listing | Contact ValueCom | Add Listing ]
---
Submit your site to 300,000+ Search Engines, Directories and Classifieds
---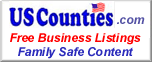 Powered by USCounties.com Data
If you wish to edit your listing please click the edit listing link above and scroll to the bottom of your page.
---

Christopher and Isetta Love - 4783 Hwy 51 North - Senatobia MS 38668 - 6625601995 -
Homes for Sale by owners
Government Grants for Homes or Business
Homes for Sale by agents I have been dreamed of owning my first home, as well as my own day care center every since I have completed my second degree. However, when I ask realtors about listings for houses to persue my dream, they always try to sell you the highest home on the market. I thank you in advanced for giving me the opputunity in helping me pursue my home as well as my business. Sincerely,