Missouri | Home_Services
Handyman and Handywoman Services
---
Jack of All Trades
602 S. Desloge Dr.
Desloge, MO, 63601
(573) 518-1495
Contact Person: Susan or Kevin

Homepage: http://


Affordable
Friendly
Service

WE WILL MAKE YOUR WORLD SPARKLE!!!!!!!!!! WE DO IT ALL .....HAUL-OFFS, HOUSE CLEANING, WINDOW CLEANING, YARD WORK, ETC. WE HAUL IT, WE FIX IT, WE CLEAN IT!!!! SHORT ON TIME AND CANT DO IT ? TOO HEAVY TO LIFT? WE PROVIDE MUSCLE FOR THE HARDER TASKS AND TLC FOR THE LIGHTER ONES!!!!!! FOR A FREE EST. PLEASE CALL SUSAN OR KEVIN AT :

---
[Edit Listing | Contact ValueCom | Add Listing ]
---
Submit your site to 300,000+ Search Engines, Directories and Classifieds
---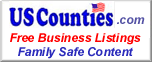 Powered by USCounties.com Data
If you wish to edit your listing please click the edit listing link above and scroll to the bottom of your page.
---

Jack of All Trades - 602 S. Desloge Dr. - Desloge, MO, 63601 - (573) 518-1495 -
Affordable
Friendly
Service WE WILL MAKE YOUR WORLD SPARKLE!!!!!!!!!! WE DO IT ALL .....HAUL-OFFS, HOUSE CLEANING, WINDOW CLEANING, YARD WORK, ETC. WE HAUL IT, WE FIX IT, WE CLEAN IT!!!! SHORT ON TIME AND CANT DO IT ? TOO HEAVY TO LIFT? WE PROVIDE MUSCLE FOR THE HARDER TASKS AND TLC FOR THE LIGHTER ONES!!!!!! FOR A FREE EST. PLEASE CALL SUSAN OR KEVIN AT :

Valuecom Real Estate Gold
Top 100 Keyword Searches
---