Missouri | Homes_For_Sale_by_Agent
Higginsville- $3,000 PAID FOR BUYER!
---
Heart Realty
2020 Main Street
Higginsville, MO 64037
816-682-1969
Contact Person: Diana Gall



Residential Sales
Pre-foreclosure Sales
Negative Equity Sales

2 large bedrooms, 2 baths, open country eat-in kitchen, HUGE separate living and dining rooms, nice, well built covered front porch, back deck and located across from McCords Park. $78,000
---
[Edit Listing | Contact ValueCom | Add Listing ]
---
Submit your site to 300,000+ Search Engines, Directories and Classifieds
---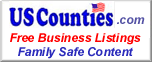 Powered by USCounties.com Data
If you wish to edit your listing please click the edit listing link above and scroll to the bottom of your page.
---

Heart Realty - 2020 Main Street - Higginsville, MO 64037 - 816-682-1969 -
Residential Sales
Pre-foreclosure Sales
Negative Equity Sales 2 large bedrooms, 2 baths, open country eat-in kitchen, HUGE separate living and dining rooms, nice, well built covered front porch, back deck and located across from McCords Park. $78,000
Valuecom Real Estate Gold
Top 100 Keyword Searches
---