Missouri | Items_Wanted
buying most anything!
---
Ed Campbell
19590 Hwy. 174
mount vernon, Mo. 65712
417-466-4189
Contact Person: Ed

Homepage: http://


antiques

I am interested in buying small estates, antiques or good usable items. Call: 417-466-4189 or e-mail: rcamp19590@aol.com
---
[Edit Listing | Contact ValueCom | Add Listing ]
---
Submit your site to 300,000+ Search Engines, Directories and Classifieds
---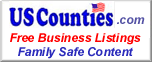 Powered by USCounties.com Data
If you wish to edit your listing please click the edit listing link above and scroll to the bottom of your page.
---

Ed Campbell - 19590 Hwy. 174 - mount vernon, Mo. 65712 - 417-466-4189 -
antiques I am interested in buying small estates, antiques or good usable items. Call: 417-466-4189 or e-mail: rcamp19590@aol.com
Valuecom Real Estate Gold
Top 100 Keyword Searches
---