New-Jersey | Home_Services
Fence, gates, Railings, Awnings, Basketball courts
---
NJPS Fence Co. Quality Products, Free Quote! NJ
69 Town Center
Freehold, NJ, Marlboro, NJ Manalapan, NJ, Piscataway, NJ, Edison, NJ, OldBridge, NJ, Matawan, NJ, Hamilton, NJ, Deal, NJ, Eatontown, NJ, Tinton Falls, NJ, Howell, NJ, WoodBridge, NJ, Edison, NJ Somerset, NJ, Robbinsvile, NJ, Neptune NJ,
732-387-5918
Contact Person: Chris

Homepage: http://www.NJPSfence.com


Fence, Fences, fencing, fence company, Backyard fence, Vinyl Fence, PVC fence, Privacy fence, Ornamental fence, Aluminum fence, Jerith fence, snow fence, Temp fence, NJ Fence company Wood fence, Chain Link fence, wire fence, Custom fence, Fence company NJ, Awnings, Swing sets, Affordable fence company, Fence contractor, Dog fence, Backyard fence, Fence companies, Plastic fence, Fence contractors, Fence Installation companies, Commercial fence company, Residential fencing, Basketball court, Fence company Freehold NJ, Fence company in freehold NJ, Fence company Old Bridge NJ, Fence Company in Old Bridge NJ, Fence company Howell NJ, Fence company Jackson NJ, Fence company Manalapan NJ, Fence Company Marlboro NJ, Fence company Matawan NJ Fence company Neptune NJ, Fence company Eatontown NJ, Fence company Long Branch NJ, Fence company Monroe NJ, Fence company somerset NJ, Fence contractors in NJ, Fence contractors NJ, Fence materials, Fence Installers, Fence Installation, fencing contractors, wood fence contractor, affordable fencing, commercial fence contracor, Residential fence contractor, Guard rails, Post & Rail, Railings, Stair railings, Deck railings, Glass railings, porch railings, Railing company,
Save 10% off on Vinyl fencing

New Jersey Preferred Fence Company. Fine Line of fencing products. We carry all styles, size and colors of fencing products. Vinyl, Wood, Aluminum and Chain Link Free estimates! No Obligations! 732-387-5918
---
[Edit Listing | Contact ValueCom | Add Listing ]
---
Submit your site to 300,000+ Search Engines, Directories and Classifieds
---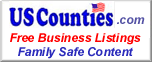 Powered by USCounties.com Data
If you wish to edit your listing please click the edit listing link above and scroll to the bottom of your page.
---

NJPS Fence Co. Quality Products, Free Quote! NJ - 69 Town Center - Freehold, NJ, Marlboro, NJ Manalapan, NJ, Piscataway, NJ, Edison, NJ, OldBridge, NJ, Matawan, NJ, Hamilton, NJ, Deal, NJ, Eatontown, NJ, Tinton Falls, NJ, Howell, NJ, WoodBridge, NJ, Edison, NJ Somerset, NJ, Robbinsvile, NJ, Neptune NJ, - 732-387-5918 -
Fence, Fences, fencing, fence company, Backyard fence, Vinyl Fence, PVC fence, Privacy fence, Ornamental fence, Aluminum fence, Jerith fence, snow fence, Temp fence, NJ Fence company Wood fence, Chain Link fence, wire fence, Custom fence, Fence company NJ, Awnings, Swing sets, Affordable fence company, Fence contractor, Dog fence, Backyard fence, Fence companies, Plastic fence, Fence contractors, Fence Installation companies, Commercial fence company, Residential fencing, Basketball court, Fence company Freehold NJ, Fence company in freehold NJ, Fence company Old Bridge NJ, Fence Company in Old Bridge NJ, Fence company Howell NJ, Fence company Jackson NJ, Fence company Manalapan NJ, Fence Company Marlboro NJ, Fence company Matawan NJ Fence company Neptune NJ, Fence company Eatontown NJ, Fence company Long Branch NJ, Fence company Monroe NJ, Fence company somerset NJ, Fence contractors in NJ, Fence contractors NJ, Fence materials, Fence Installers, Fence Installation, fencing contractors, wood fence contractor, affordable fencing, commercial fence contracor, Residential fence contractor, Guard rails, Post & Rail, Railings, Stair railings, Deck railings, Glass railings, porch railings, Railing company,
Save 10% off on Vinyl fencing New Jersey Preferred Fence Company. Fine Line of fencing products. We carry all styles, size and colors of fencing products. Vinyl, Wood, Aluminum and Chain Link Free estimates! No Obligations! 732-387-5918
Valuecom Real Estate Gold
Top 100 Keyword Searches
---