New-Jersey | Professional_Services
courier / messenger services
---
***GENERAL TIMELY MESSENGER SERVICES by lcl***
East Hanover NJ Couriers
East Hanover, NJ 07936
(973) 842-8343
Contact Person: Office Manager

Homepage: http://


Rush small package courier / messenger services
$10.00 off with your first order.
Guaranteed Same Day Delivery!

COURIER / MESSENGER SERVICE THAT DELIVERS SHIPMENTS OF;

---
[Edit Listing | Contact ValueCom | Add Listing ]
---
Submit your site to 300,000+ Search Engines, Directories and Classifieds
---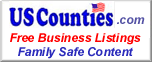 Powered by USCounties.com Data
If you wish to edit your listing please click the edit listing link above and scroll to the bottom of your page.
---

***GENERAL TIMELY MESSENGER SERVICES by lcl*** - East Hanover NJ Couriers - East Hanover, NJ 07936 - (973) 842-8343 -
Rush small package courier / messenger services
$10.00 off with your first order.
Guaranteed Same Day Delivery! COURIER / MESSENGER SERVICE THAT DELIVERS SHIPMENTS OF;

Valuecom Real Estate Gold
Top 100 Keyword Searches
---