Refreshments available!

ARF's annual Pet Adoptathon will be May 3rd, 12-6pm; we are located just off Rt. 9D on Simmons Lane in Beacon, NY. We have lots of beautiful cats and dogs for adoption, some of which are listed at www.1800saveapet.com. Stop by to adopt, just to visit the animals, or for volunteering information. 845-831-5161
---
[Edit Listing | Contact ValueCom | Add Listing ]
---
Submit your site to 300,000+ Search Engines, Directories and Classifieds
---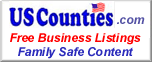 Powered by USCounties.com Data
If you wish to edit your listing please click the edit listing link above and scroll to the bottom of your page.
---

ARF's Annual Pet Adoptathon! May 3rd - 60 Simmons Lane - Beacon, NY 12508 - 845-831-5161 -
Beautiful cats and dogs available for adoption!
Volunteer opportunites- stop by to ask!
Refreshments available! ARF's annual Pet Adoptathon will be May 3rd, 12-6pm; we are located just off Rt. 9D on Simmons Lane in Beacon, NY. We have lots of beautiful cats and dogs for adoption, some of which are listed at www.1800saveapet.com. Stop by to adopt, just to visit the animals, or for volunteering information. 845-831-5161