North-Carolina | County_or_City_Guides
business directory
---
Brunswick County online Small Business Directory
po box 6064
shallotte, nc,28470
910-842-8445
Contact Person: cray enterprises

Homepage: http://www.bcsbd.com


directory of small business and services in Brunswick County, NC
Look here first
Get listed and be found!
---
[Edit Listing | Contact ValueCom | Add Listing ]
---
Submit your site to 300,000+ Search Engines, Directories and Classifieds
---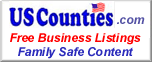 Powered by USCounties.com Data
If you wish to edit your listing please click the edit listing link above and scroll to the bottom of your page.
---

Brunswick County online Small Business Directory - po box 6064 - shallotte, nc,28470 - 910-842-8445 -
directory of small business and services in Brunswick County, NC
Look here first
Get listed and be found!
Valuecom Real Estate Gold
Top 100 Keyword Searches
---