Oregon | Financial_and_Insurance
Mortgages
---
Province Mortgage Corporation
1075 Bellevue Way NE, Suite 374
Bellevue, WA 98004
888-355-9926
Contact Person: Mitchell Hopkins

Homepage: http://www.provincemortgage.com


Apply today for a free mortgage quote!
Mortgage Calculator
Refinance, Home Purchase, Debt Consolidation, Cashout Loans, Biweekly Reduction, Poor Credit OK

Province Mortgage offers a free Mortgage quote on all application types. Find out exactly how much you will save with a low rate mortgage from Province today. Province works with over 200 national lenders to ensure we deliver on your request. Apply now
---
[Edit Listing | Contact ValueCom | Add Listing ]
---
Submit your site to 300,000+ Search Engines, Directories and Classifieds
---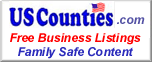 Powered by USCounties.com Data
If you wish to edit your listing please click the edit listing link above and scroll to the bottom of your page.
---

Province Mortgage Corporation - 1075 Bellevue Way NE, Suite 374 - Bellevue, WA 98004 - 888-355-9926 -
Apply today for a free mortgage quote!
Mortgage Calculator
Refinance, Home Purchase, Debt Consolidation, Cashout Loans, Biweekly Reduction, Poor Credit OK Province Mortgage offers a free Mortgage quote on all application types. Find out exactly how much you will save with a low rate mortgage from Province today. Province works with over 200 national lenders to ensure we deliver on your request. Apply now
Valuecom Real Estate Gold
Top 100 Keyword Searches
---