Look for reduced prices on our baskets in July

Giftbaskets for moms and babies, Gourmet food giftbaskets with themes such as Pamper me for mom, golf, sports and snacks for dad, bath care for babies and more.Our baskets are truly unique. We also sell a variety of gifts such as handmade soap, handmade paper journals and keepsake boxes, Cd Greeting Cards, Hatbox Gift Sets(matching hatbox, paper, pencils, envelopes, photo album and picture frame), Ganz Bears,jewelry for dog lovers and more. We also do custom designs. We invite you to visit our sister store:

---
[Edit Listing | Contact ValueCom | Add Listing ]
---
Submit your site to 300,000+ Search Engines, Directories and Classifieds
---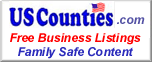 Powered by USCounties.com Data
If you wish to edit your listing please click the edit listing link above and scroll to the bottom of your page.
---

Heart Filled Baskets - 3947 Lincoln Hwy. Sute 305 - Downingtown, PA 19335 - 610-384-1111 -
Look for reduced prices on our baskets in July Giftbaskets for moms and babies, Gourmet food giftbaskets with themes such as Pamper me for mom, golf, sports and snacks for dad, bath care for babies and more.Our baskets are truly unique. We also sell a variety of gifts such as handmade soap, handmade paper journals and keepsake boxes, Cd Greeting Cards, Hatbox Gift Sets(matching hatbox, paper, pencils, envelopes, photo album and picture frame), Ganz Bears,jewelry for dog lovers and more. We also do custom designs. We invite you to visit our sister store: