Texas | Homes_For_Sale_by_Agent
Real Estate Agent
---
Shelley Dudley Coldwell Banker
Residential Brokerage 2900 Ridge Rd.
Rockwall, TX 75032
214-734-8850
Contact Person: Shelley Dudley

Homepage: http://cbdfw.com


Your dream home is here!!
New homes in Rockwall
YOUR realtor
---
[Edit Listing | Contact ValueCom | Add Listing ]
---
Submit your site to 300,000+ Search Engines, Directories and Classifieds
---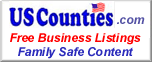 Powered by USCounties.com Data
If you wish to edit your listing please click the edit listing link above and scroll to the bottom of your page.
---

Shelley Dudley Coldwell Banker - Residential Brokerage 2900 Ridge Rd. - Rockwall, TX 75032 - 214-734-8850 -
Your dream home is here!!
New homes in Rockwall
YOUR realtor
Valuecom Real Estate Gold
Top 100 Keyword Searches
---