Utah | Homes_For_Sale_by_Owner
Condo for Sale in Sandy, UT
---
3 bdrm/2 Bath Condo
9231 South Jefferson Place
Sandy, UT, 84070
801-352-1201
Contact Person: Valynne

Homepage: http://



SANDY – 1998 Condo. 3 Bed/2 Bath. W/D,

---
[Edit Listing | Contact ValueCom | Add Listing ]
---
Submit your site to 300,000+ Search Engines, Directories and Classifieds
---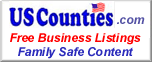 Powered by USCounties.com Data
If you wish to edit your listing please click the edit listing link above and scroll to the bottom of your page.
---

3 bdrm/2 Bath Condo - 9231 South Jefferson Place - Sandy, UT, 84070 - 801-352-1201 - SANDY – 1998 Condo. 3 Bed/2 Bath. W/D,

Valuecom Real Estate Gold
Top 100 Keyword Searches
---