Virginia | Miscellaneous
Flower Preservation
---
Flower Preservation by Waterford Past-Thymes
16039 Hamilton Station Rd
Waterford, VA 20197
703-855-7773
Contact Person: Betty Franzen

Homepage: http://www.flowerspressed.com


Pressed Flowers, Wedding Bouquet Preservation,
Wedding and Baby Shower Gifts, Attendants' Gifts, Special Event Gifts,
Home Decor

We press, preserve, artistically arrange and frame your Bridal Bouquet into a treasured masterpiece for all time. We do the attendants' bouquets, corsages of the mothers or grandmothers of the bride or groom or any special wedding flowers. We will, also, embellish your momentoes, photographs, invitations etc. with flowers grown and handpicked in the beautiful , historic Waterford countryside. Custom work made to your specifications. National service

---
[Edit Listing | Contact ValueCom | Add Listing ]
---
Submit your site to 300,000+ Search Engines, Directories and Classifieds
---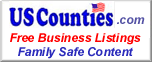 Powered by USCounties.com Data
If you wish to edit your listing please click the edit listing link above and scroll to the bottom of your page.
---

Flower Preservation by Waterford Past-Thymes - 16039 Hamilton Station Rd - Waterford, VA 20197 - 703-855-7773 -
Pressed Flowers, Wedding Bouquet Preservation,
Wedding and Baby Shower Gifts, Attendants' Gifts, Special Event Gifts,
Home Decor We press, preserve, artistically arrange and frame your Bridal Bouquet into a treasured masterpiece for all time. We do the attendants' bouquets, corsages of the mothers or grandmothers of the bride or groom or any special wedding flowers. We will, also, embellish your momentoes, photographs, invitations etc. with flowers grown and handpicked in the beautiful , historic Waterford countryside. Custom work made to your specifications. National service

Valuecom Real Estate Gold
Top 100 Keyword Searches
---