West-Virginia | Agriculture_and_Animals
German Shepherd Puppies
---
German Shepherds Puppies with Long Coat,
704 Rock Bridge Rd
Lost River,WV 26810
304-897-6013
Contact Person: Becky

Homepage: http://www.largelonghairedgermanshepherds.com/longcoatpuppies.html


german shepherds,puppy,puppies,long haired,long coated,plush,smooth coats,oversized,large boned,
gsd breeder,wv,east coast,giant german shepherds,
king shepherd,shiloh shepherd,old fashioned,gsd,

AKC German Shepherd puppies, bred for large size,calm laid back temperaments,level topline,and old fashioned style german shepherd ideal for family. we have long haired and smooth coated pups.black and reds,sables,black and tans. visit our website for pictures and more information
---
[Edit Listing | Contact ValueCom | Add Listing ]
---
Submit your site to 300,000+ Search Engines, Directories and Classifieds
---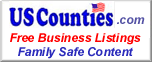 Powered by USCounties.com Data
If you wish to edit your listing please click the edit listing link above and scroll to the bottom of your page.
---

German Shepherds Puppies with Long Coat, - 704 Rock Bridge Rd - Lost River,WV 26810 - 304-897-6013 -
german shepherds,puppy,puppies,long haired,long coated,plush,smooth coats,oversized,large boned,
gsd breeder,wv,east coast,giant german shepherds,
king shepherd,shiloh shepherd,old fashioned,gsd, AKC German Shepherd puppies, bred for large size,calm laid back temperaments,level topline,and old fashioned style german shepherd ideal for family. we have long haired and smooth coated pups.black and reds,sables,black and tans. visit our website for pictures and more information
Valuecom Real Estate Gold
Top 100 Keyword Searches
---