West-Virginia | Agriculture_and_Animals
White German Shepherd
---
Selah`s White Long Hair German Shepherds
704 Rock Bridge Rd.
Lost City,WV 26810
304-897-6013
Contact Person: Becky

Homepage: http://www.largelonghairedgermanshepherds.com


white german shepherds,large,long hair,longhair
long haired white german shepherd,long haired german shepherd,white german shepherd,german shephard,solid whte,over sized,
white german shepherd,large boned,big boned,white gsd,

AKC large Long Haired White German Shepherd puppies. Also black and tans, black and silvers! Big Bold and Beautiful. Healthy,$1,500,
---
[Edit Listing | Contact ValueCom | Add Listing ]
---
Submit your site to 300,000+ Search Engines, Directories and Classifieds
---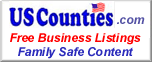 Powered by USCounties.com Data
If you wish to edit your listing please click the edit listing link above and scroll to the bottom of your page.
---

Selah`s White Long Hair German Shepherds - 704 Rock Bridge Rd. - Lost City,WV 26810 - 304-897-6013 -
white german shepherds,large,long hair,longhair
long haired white german shepherd,long haired german shepherd,white german shepherd,german shephard,solid whte,over sized,
white german shepherd,large boned,big boned,white gsd, AKC large Long Haired White German Shepherd puppies. Also black and tans, black and silvers! Big Bold and Beautiful. Healthy,$1,500,
Valuecom Real Estate Gold
Top 100 Keyword Searches
---