Wisconsin | Financial_and_Insurance
mortgages, home loans, real estate loans
---
AT HOME MORTGAGE, LLC
2315 U.S. Hwy 14 East, Suite 5
Richland Center, WI 53581
608-647-6203
Contact Person: Darold Beier

Homepage: http://www.beiermortgage.com


Fixed Rate Loan, Manufactured, Investment Property, First Time Home Buyer, HELOC, Construction loans, Home Mortgage Refinance, First Time Buyer, USDA, Fixed Mortgages, Fixed Rate Loans, Fixed Mortgage, Fixed Rate Mortgages, WI, Fixed Mortgage Rate, USDA, VA, WHEDA, Fixed Mortgage Interest Rate, NINA, SISA, SIVA, Limited Documentation Loans, FNMA, FHLMC, Fixed Rate Loans, Farm Loans, Fannie Mae, Freddie Mac, Reverse Mortgages, Debt Consolidation Loans, Home Improvement, Online Debt Consolidation, WI, Equity Home Loan, Mortgage Refinance, WI, Mortgage Refinancing, Calculator Mortgage, WI, Company Mortgage, WI, Jumbo, Construction, Wisconsin, WHEDA, USDA, 100% Financing, Zero Down Payment,
ADAMS, ARCADIA, ARENA, ARGYLE, ARKDALE, ARLINGTON, AVALON, AVOCA, BAGLEY, BANGOR, BARABOO, BARNEVELD, BARRE MILLS, BEAVER DAM BELMONT, BELOIT, BENTON, BERLIN, BIG FLATS, BLACK EARTH, BLAIR, BLANCHARDVILLE, BROOKFIELD, BLOOMINGDALE, BLOOMINGTON, BLUE MOUNDS, BLUE RIVER, BOSCOBEL, BRODHEAD, BROOKLYN, BROOKS, BROWNTOWN, BUFFALO CITY, BURLINGTON, CALEDONIA, CAMBRIDGE, CAMP DOUGLAS, CAMP MCCOY, CAMPBELL, CASHTON, CASSVILLE, CAZENOVIA, CENTERVILLE, CHASEBURG, MADISON, COBB, COCHRANE, COLEMAN, COLUMBUS, COON VALLEY, COTTAGE GROVE, CROSS PLAINS, CUBA CITY, CUTLER, DANE, ARLINGTON, DE FOREST, DELAFIELD, DELAVAN, DE PERE, DE SOTO, DEERFIELD, DICKEYVILLE, DODGE, DODGEVILLE, EASTMAN, EDGERTON, EDMUND, ELKHORN, ELROY, ENDEAVOR, ETTRICK, EVANSVILLE, FENNIMORE, FERRYVILLE, FITCHBURG, FON DU LAC, FORT ATKINSON, FORT MCCOY, FOUNTAIN CITY, FRENCH ISLAND, FRIENDSHIP, GALESVILLE, GAYS MILLS, GENOA, GERMANTOWN, GLEN HAVEN, GRAND MARSH, GRATIOT, GREEN BAY, HANOVER, HAZEL GREEN, GREEN LAKE, HIGHLAND, HILLPOINT, HILLSBORO, HOLLANDALE, HOLMEN, HUSTLER, JANESVILLE, JOHNSON CREEK, JUDA, KAUKAUNA, KENDALL, KENOSHA, KEWASKUM, KEWAUNEE, KIELER, LA CROSSE, LA FARGE, LA VALLE, LACROSSE, LAKE DELTON, LAKE GENEVA, LAKE MILLS, LAKE WINDSOR, LANCASTER, LIME RIDGE, LINDEN, LITTLE CHUTE, LIVINGSTON, LODI, LOGANVILLE, LOMIRA, LONE ROCK, LYNDON STATION, LYNXVILLE, LUXEMBURG, MADISON, MAPLE BLUFF, MARKESAN, MARSHALL, MATHER, MAUSTON, MAZOMANIE, MC FARLAND, MELROSE, MERRIMAC, MIDDLE RIDGE, MIDDLETON, MILTON, MILWAUKEE, MINDORO, MINERAL POINT, MONONA, MONONA GROVE, MONROE, MONROE CENTER, MONTELLO, MONTFORT, MONTICELLO, MORRISONVILLE, MOUNT HOPE, MOUNT HOREB, MOUNT STERLING, MUSCODA, NECEDAH, NEENAH, NEW GLARUS, NEW LISBON, NORTH FREEDOM, NORWALK, OAKDALE, ONALASKA, ONTARIO, OREGON, ORFORDVILLE, OXFORD, PACKWAUKEE, PARDEEVILLE, PATCH GROVE, PLAIN, PLATTEVILLE, PORTAGE, POTOSI, POYNETTE, PRAIRIE DU CHIEN, PRAIRIE DU SAC, PRINCETON, READSTOWN, RED GRANITE, REEDSBURG, REWEY, RICHLAND CENTER, RIDGEWAY, RIPON, ROCK SPRINGS, ROCKLAND, SAUK CITY, SENECA, SEXTONVILLE, SHELBY, SHOREWOOD HILLS, SHULLSBERG, SHULLSBURG, SINSINAWA, SOLDIERS GROVE, SOUTH WAYNE, SPARTA, SPRING GREEN, STEUBEN, STITZER, STODDARD, STOUGHTON, SUN PRAIRIE, TOMAH, TREMPEALEAU, UNION CENTER, VERONA, VICTORY, VIOLA, VIROQUA, WARRENS, WATERTOWN, WAUMANDEE, WAUNAKEE, WAUPUN, WAUZEKA, WEST BARABOO, WEST LIMA, WEST SALEM, WESTBY, WESTFIELD, WESTPORT, WHITEWATER, WILTON, WINDSOR, WISCONSIN DELLS, WONEWOC, WOODFORD, WOODMAN, WYALUSING, WYEVILLE, WYOCENA, YUBA, WISCONSIN HUD LOANS, WISCONSIN USDA LOANS, WISCONSIN FHA LOANS, WISCONSIN HOME MORTGAGE, WISCONSIN MORTGAGE LOANS, WISCONSIN MORTGAGES, WISCONSIN MORTGAGE RATES, WISCONSIN REFINANCE, WISCONSIN HOME LOANS, WISCONSIN MORTGAGE LENDER DIRECTORY, FHA LOANS WI, USDA LOANS WI, HUD LOANS WI, WI MORTGAGE, WI HOME LOANS, DAROLD BEIER, JILL STATZ, LYNN THOMAS, SHELLY GRABOW
home loans, mortgage, refinance, mortgage rates, home loan, interest only mortgage, refinance mortgage, home mortgage, mortgages, mortgage loan, mortgage lender, mortgage calculator, mortgage calculators, refinancing, second mortgage, home mortgages, mortgage refinance, mortgage interest rate, refinance home, refinance home loan, home mortgage loan, home improvement loan, mortgage refinancing, quick loans

AT HOME MORTGAGE works very hard to be a lender, loan and mortgage advisor you can trust. That's why so many people return to AT HOME MORTGAGE and confidently refer their friends and neighbors. Whether you are buying a home or refinancing your mortgage, you will get the best mortgage that meets your needs at AT HOME MORTGAGE, specializing in FAST Approvals for borrowers with good credit… Please Call Direct 608-647-6203 or Toll Free 877-647-6203 or visit us on the web at www.beiermortgage.com

---
[Edit Listing | Contact ValueCom | Add Listing ]
---
Submit your site to 300,000+ Search Engines, Directories and Classifieds
---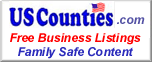 Powered by USCounties.com Data
If you wish to edit your listing please click the edit listing link above and scroll to the bottom of your page.
---

AT HOME MORTGAGE, LLC - 2315 U.S. Hwy 14 East, Suite 5 - Richland Center, WI 53581 - 608-647-6203 -
Fixed Rate Loan, Manufactured, Investment Property, First Time Home Buyer, HELOC, Construction loans, Home Mortgage Refinance, First Time Buyer, USDA, Fixed Mortgages, Fixed Rate Loans, Fixed Mortgage, Fixed Rate Mortgages, WI, Fixed Mortgage Rate, USDA, VA, WHEDA, Fixed Mortgage Interest Rate, NINA, SISA, SIVA, Limited Documentation Loans, FNMA, FHLMC, Fixed Rate Loans, Farm Loans, Fannie Mae, Freddie Mac, Reverse Mortgages, Debt Consolidation Loans, Home Improvement, Online Debt Consolidation, WI, Equity Home Loan, Mortgage Refinance, WI, Mortgage Refinancing, Calculator Mortgage, WI, Company Mortgage, WI, Jumbo, Construction, Wisconsin, WHEDA, USDA, 100% Financing, Zero Down Payment,
ADAMS, ARCADIA, ARENA, ARGYLE, ARKDALE, ARLINGTON, AVALON, AVOCA, BAGLEY, BANGOR, BARABOO, BARNEVELD, BARRE MILLS, BEAVER DAM BELMONT, BELOIT, BENTON, BERLIN, BIG FLATS, BLACK EARTH, BLAIR, BLANCHARDVILLE, BROOKFIELD, BLOOMINGDALE, BLOOMINGTON, BLUE MOUNDS, BLUE RIVER, BOSCOBEL, BRODHEAD, BROOKLYN, BROOKS, BROWNTOWN, BUFFALO CITY, BURLINGTON, CALEDONIA, CAMBRIDGE, CAMP DOUGLAS, CAMP MCCOY, CAMPBELL, CASHTON, CASSVILLE, CAZENOVIA, CENTERVILLE, CHASEBURG, MADISON, COBB, COCHRANE, COLEMAN, COLUMBUS, COON VALLEY, COTTAGE GROVE, CROSS PLAINS, CUBA CITY, CUTLER, DANE, ARLINGTON, DE FOREST, DELAFIELD, DELAVAN, DE PERE, DE SOTO, DEERFIELD, DICKEYVILLE, DODGE, DODGEVILLE, EASTMAN, EDGERTON, EDMUND, ELKHORN, ELROY, ENDEAVOR, ETTRICK, EVANSVILLE, FENNIMORE, FERRYVILLE, FITCHBURG, FON DU LAC, FORT ATKINSON, FORT MCCOY, FOUNTAIN CITY, FRENCH ISLAND, FRIENDSHIP, GALESVILLE, GAYS MILLS, GENOA, GERMANTOWN, GLEN HAVEN, GRAND MARSH, GRATIOT, GREEN BAY, HANOVER, HAZEL GREEN, GREEN LAKE, HIGHLAND, HILLPOINT, HILLSBORO, HOLLANDALE, HOLMEN, HUSTLER, JANESVILLE, JOHNSON CREEK, JUDA, KAUKAUNA, KENDALL, KENOSHA, KEWASKUM, KEWAUNEE, KIELER, LA CROSSE, LA FARGE, LA VALLE, LACROSSE, LAKE DELTON, LAKE GENEVA, LAKE MILLS, LAKE WINDSOR, LANCASTER, LIME RIDGE, LINDEN, LITTLE CHUTE, LIVINGSTON, LODI, LOGANVILLE, LOMIRA, LONE ROCK, LYNDON STATION, LYNXVILLE, LUXEMBURG, MADISON, MAPLE BLUFF, MARKESAN, MARSHALL, MATHER, MAUSTON, MAZOMANIE, MC FARLAND, MELROSE, MERRIMAC, MIDDLE RIDGE, MIDDLETON, MILTON, MILWAUKEE, MINDORO, MINERAL POINT, MONONA, MONONA GROVE, MONROE, MONROE CENTER, MONTELLO, MONTFORT, MONTICELLO, MORRISONVILLE, MOUNT HOPE, MOUNT HOREB, MOUNT STERLING, MUSCODA, NECEDAH, NEENAH, NEW GLARUS, NEW LISBON, NORTH FREEDOM, NORWALK, OAKDALE, ONALASKA, ONTARIO, OREGON, ORFORDVILLE, OXFORD, PACKWAUKEE, PARDEEVILLE, PATCH GROVE, PLAIN, PLATTEVILLE, PORTAGE, POTOSI, POYNETTE, PRAIRIE DU CHIEN, PRAIRIE DU SAC, PRINCETON, READSTOWN, RED GRANITE, REEDSBURG, REWEY, RICHLAND CENTER, RIDGEWAY, RIPON, ROCK SPRINGS, ROCKLAND, SAUK CITY, SENECA, SEXTONVILLE, SHELBY, SHOREWOOD HILLS, SHULLSBERG, SHULLSBURG, SINSINAWA, SOLDIERS GROVE, SOUTH WAYNE, SPARTA, SPRING GREEN, STEUBEN, STITZER, STODDARD, STOUGHTON, SUN PRAIRIE, TOMAH, TREMPEALEAU, UNION CENTER, VERONA, VICTORY, VIOLA, VIROQUA, WARRENS, WATERTOWN, WAUMANDEE, WAUNAKEE, WAUPUN, WAUZEKA, WEST BARABOO, WEST LIMA, WEST SALEM, WESTBY, WESTFIELD, WESTPORT, WHITEWATER, WILTON, WINDSOR, WISCONSIN DELLS, WONEWOC, WOODFORD, WOODMAN, WYALUSING, WYEVILLE, WYOCENA, YUBA, WISCONSIN HUD LOANS, WISCONSIN USDA LOANS, WISCONSIN FHA LOANS, WISCONSIN HOME MORTGAGE, WISCONSIN MORTGAGE LOANS, WISCONSIN MORTGAGES, WISCONSIN MORTGAGE RATES, WISCONSIN REFINANCE, WISCONSIN HOME LOANS, WISCONSIN MORTGAGE LENDER DIRECTORY, FHA LOANS WI, USDA LOANS WI, HUD LOANS WI, WI MORTGAGE, WI HOME LOANS, DAROLD BEIER, JILL STATZ, LYNN THOMAS, SHELLY GRABOW
home loans, mortgage, refinance, mortgage rates, home loan, interest only mortgage, refinance mortgage, home mortgage, mortgages, mortgage loan, mortgage lender, mortgage calculator, mortgage calculators, refinancing, second mortgage, home mortgages, mortgage refinance, mortgage interest rate, refinance home, refinance home loan, home mortgage loan, home improvement loan, mortgage refinancing, quick loans AT HOME MORTGAGE works very hard to be a lender, loan and mortgage advisor you can trust. That's why so many people return to AT HOME MORTGAGE and confidently refer their friends and neighbors. Whether you are buying a home or refinancing your mortgage, you will get the best mortgage that meets your needs at AT HOME MORTGAGE, specializing in FAST Approvals for borrowers with good credit… Please Call Direct 608-647-6203 or Toll Free 877-647-6203 or visit us on the web at www.beiermortgage.com

Valuecom Real Estate Gold
Top 100 Keyword Searches
---